Boxing ring girl Janira Kremets is one of the most recognizable ring girls in all of boxing.
For years, while Tecate was still involved with boxing, Kremets was the lead Tecate girl and worked some of the biggest and most lucrative fights in the history of boxing, including Floyd Mayweather vs. Manny Pacquiao, Floyd Mayweather vs. Conor McGregor and Canelo Alvarez vs. Gennady Golovkin.
In 2018, Kremets even teamed up with fellow fan-favorite ring girl Samantha Kumiko in NYC for Matchroom Boxing's fight card at Madison Square Garden, which featured Daniel Jacobs taking on Sergiy Derevyanchenko.
If you've ever met her in person you can attest to the fact that Kremets is one of the nicest people you'll ever meet. While the seemingly never-ending on stage smile may be practiced, Kremets is actually that happy and always willing to chat with boxing fans and media.
So, with the looks and personality to match, it's no wonder why Kremets is a fan favorite in boxing.
Here are five fast facts about boxing ring girl Janira Kremets.
1. YOU CAN FOLLOW JANIRA ON INSTAGRAM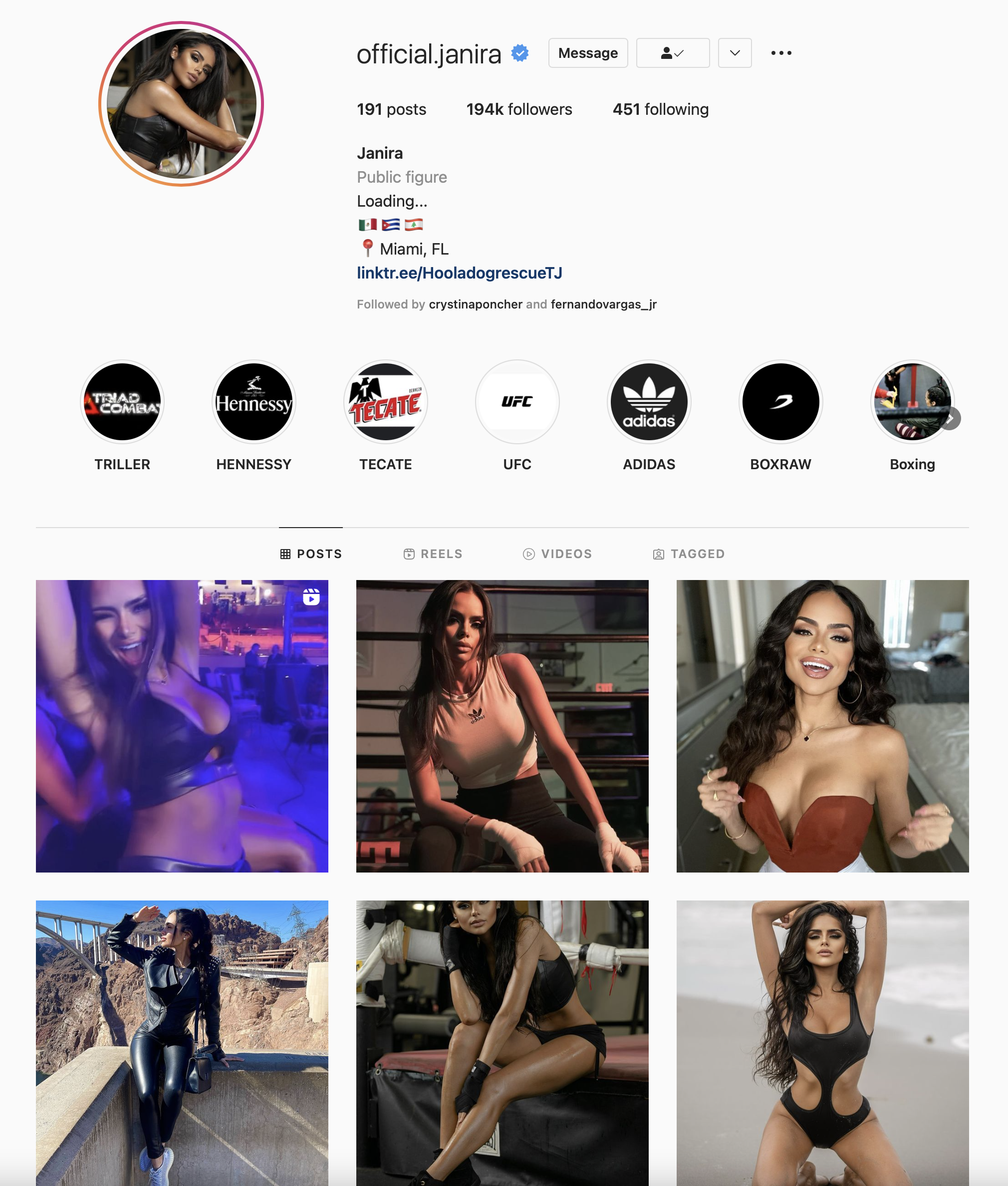 You can follow Janira Kremets on Instagram @Official.Janira.
Janira updates her page quite often with boxing content as well as modeling photos and consistent Instagram stories.
2. JANIRA'S REAL NAME IS…
Most people just know her as "Janira the ring girl!" But, Janira's full name is Janira Gaxiola-Kremets.
3. JANIRA PRACTICES HER ON-STAGE SMILE
According to an interview with BBC, Janira keeps up with the interwebs and doesn't want to get caught slipping (and not smiling) while she's working!
So, Janira says she practices her smile at home.
"You have to be perfect at all times, if I'm caught not smiling…oh God, I can't wait to see the memes," said Janira.
"I practice my smile sometimes at home."
4. JANIRA'S MESSAGE TO RING GIRL HATERS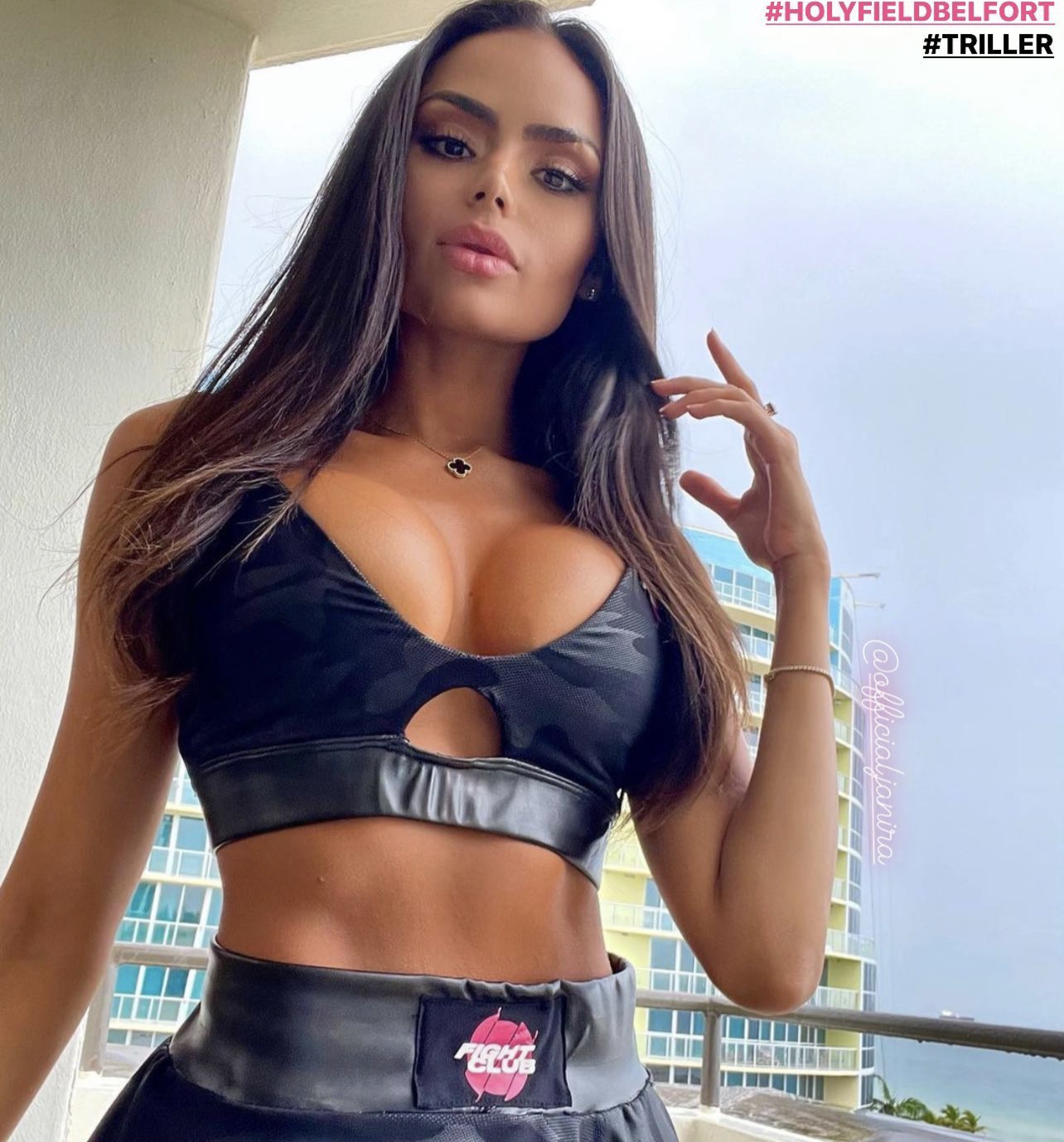 "It's not like we're strippers or anything guys, calm down everyone, it's just a little bit of cleavage."
5. WHERE IS JANIRA KREMETS FROM?
According to recent Q&A posts on her Instagram stories, Janira was born in Mexico.
According to her Model Mayhem profile, Janira's background includes Cuban, Mexican and Lebanese.
Janira is fluent in English and Spanish.